1 Corinthians 15:58
Always give yourselves fully to the work of the Lord, because you know that your labor in the Lord is not in vain.
Note: I know many of you are on
vacation. Happy Vacation!!!
But I also know how connected we are to these gadgets called smart phones:) Even if you're soaking on the beach under an umbrella or in the mountains - enjoy!
The fun is about to begin!
It's time for our Annual Golf Tournament!
This year, it'll be July 28th! (If you want to play, let me know. I have a few more slots left. )
Regardless if you play or not,
please don't delete this post - We need you!
Luncheon following Golf
Last year following play, we held a luncheon for the players. At this luncheon, I shared the gospel and way of being right with God. We had someone share her testimony of how KGM Bible studies have transformed her walk with Jesus - empowering her to be delivered from a prescription drug addiction. IT WAS POWERFUL. (Such courage for to her share.)
We had men and women - far from God - comment to me or either their team captain that this ministry gave them a desire to take another look at "organized religion." Others said, "I want to know
their
God."
So you see, it's not just golf. It's ministry - reaching an unreached people group right here in our own corner of the world.
Last year, your donations of drinks/sodas, to peanuts to Tee Sponsorships to prizes -
helped us tremendously.
We are not supported by tithes and offerings like your local church. So because of fundraisers like the golf tournament - we were able:
to afford the workings of our Women's Conference far before registration ever opened in Dec.

to have quality speakers for our luncheons. (We pay our speakers.)

to continue doing ministry like offering you blog post devotions and new resources.
Will you help us again?
(Keep in mind all donations: in kind or monetary - are tax deductible! We are a 501(c) 3 organization. Players can receive an 80% tax deduction of the cost to play!)
1st: PRAYER
- we need your prayer support. Pray for the weather AND temperature. (Did I mention this thing is
July 28th?
) Pray that the players who do not know Jesus will sense something different about us and would desire to know Him personally - following up on that desire by accepting Him personally and getting plugged in to a local church.
2nd: Drinks
Last year, someone generously donated waters, soft drinks and Gatorade's for the players to have during play - which normally lasts 5 hours.
Would you be willing to buy an extra case of water or drinks when out doing your shopping? Every bit counts.
3. The Cart Girl fee -
the course requires us to use their cart girl to the tune of $150. (Yeah, whatever. We just submit and do it.)
4. Appreciation Bag
All 120 of our golfers will receive an Appreciation Bag… If you can only help with a small portion of that 120 - WE WELCOME IT! No amount is too small.


·

So what goes in these bags? Snacks, like Slim Jims or :
P
Planters Peanuts
- This is the perfect size!
·
Granola bars or Energy bars
·
Lance Crackers
and or
Trail Mix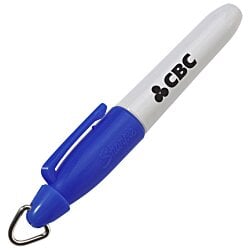 Golf Sharpies! On sale at
Walmart
for ~$14 for an 8 pack!
·
Food coupons like Taco Bell etc...
·
Promotional items for advertising your business. Last year we had toothbrushes which was very creative and original. Other ideas: Kuzi's, hand sanitizers, cups, coupons...
·
Tee Sponsors -
Would you like to sponsor your business or ministry? $100 (You are welcome to include something about your business in the Appreciation bags). This is huge!
Prizes for our winners –
This was our Prize Board last year. We have 2
flights
based upon skill level. We give prizes to our 1st and 2nd place winners in BOTH flights.
·
This year, w
e'd like to give a cash prize to our 1st place team in Flight #1 and Rounds of golf at local courses for our 1st place team in Flight # 2. Last year, we had rounds of golf at Croasdaile, 12 Oaks, Bentwinds, Wild Wood Green, MacGregor...
S So the need is this:
10 People to give a donation of $50 -
4 people Rounds of Golf at area clubs – Would you be willing to ask for a donation of a round of golf with a cart for 4?
Prizes are a big deal to golfers. It's what keeps them coming back! Please help us.
Last year giving away the prizes YOU DONATED! We were so richly supplied. Thank you!
Other Prizes?
ANY THING
for a man or a woman!
Spa Packages
Restaurant Gift Cards
Gas Gift Cards
Tote bags
Be Creative
So you may be asking now, "HOW will I get these to you?"
Robin Clow, a KGM Team Member is generously donating her time to help me with the tournament. She and I will make arrangements to meet you somewhere.
We're so grateful for your help!
I know many of you are on vacation. But I also know how connected we are to these gadgets called smart phones:) Even if you're on the beach or in the mountains, contact me
HERE
to say,
"I'll help when I get home!"
We can't do this without you. And I'm convinced, God doesn't want us to do it without you.
No matter how big or small - nothing we do for Him or His kingdom is EVER in vain. Be encouraged!